The ISG project team working to deliver a state-of-the-art new college building for young people with SEND, recently held an art competition for young people at the college. We were delighted to welcome the shortlisted artists on to site to see their work unveiled on our newly installed site offices! Thank you to all the young people who took part, we were hugely impressed with the high standard of the works of art depicting the building process for the new college.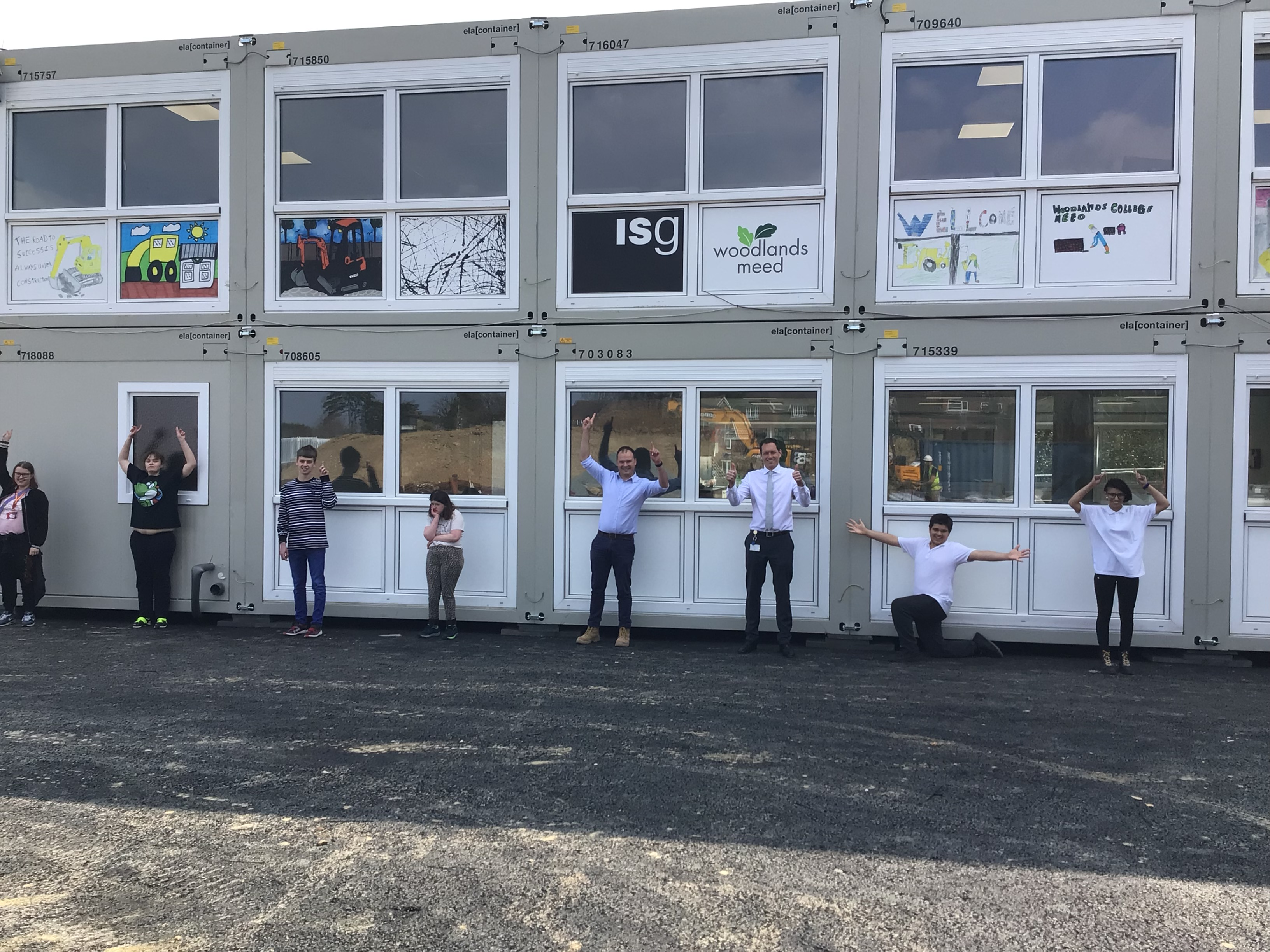 The shortlisted young people unveiling their artwork with Woodlands Meed headteacher, Adam Rowland, and David Loasby from ISG's Building Woodlands Meed project team
Our team on site has been busy too, installing our site offices and compound, alongside ongoing preparatory ground works for the new college building and facilities. Work on the College's new Multi Use Games Area (MUGA) has also been completed.
In addition to the site offices and welfare facilities, our team has also installed a new temporary modular common room for Woodlands Meed College. This will facilitate the deconstruction of part of the existing building to make way for new access for the replacement college building.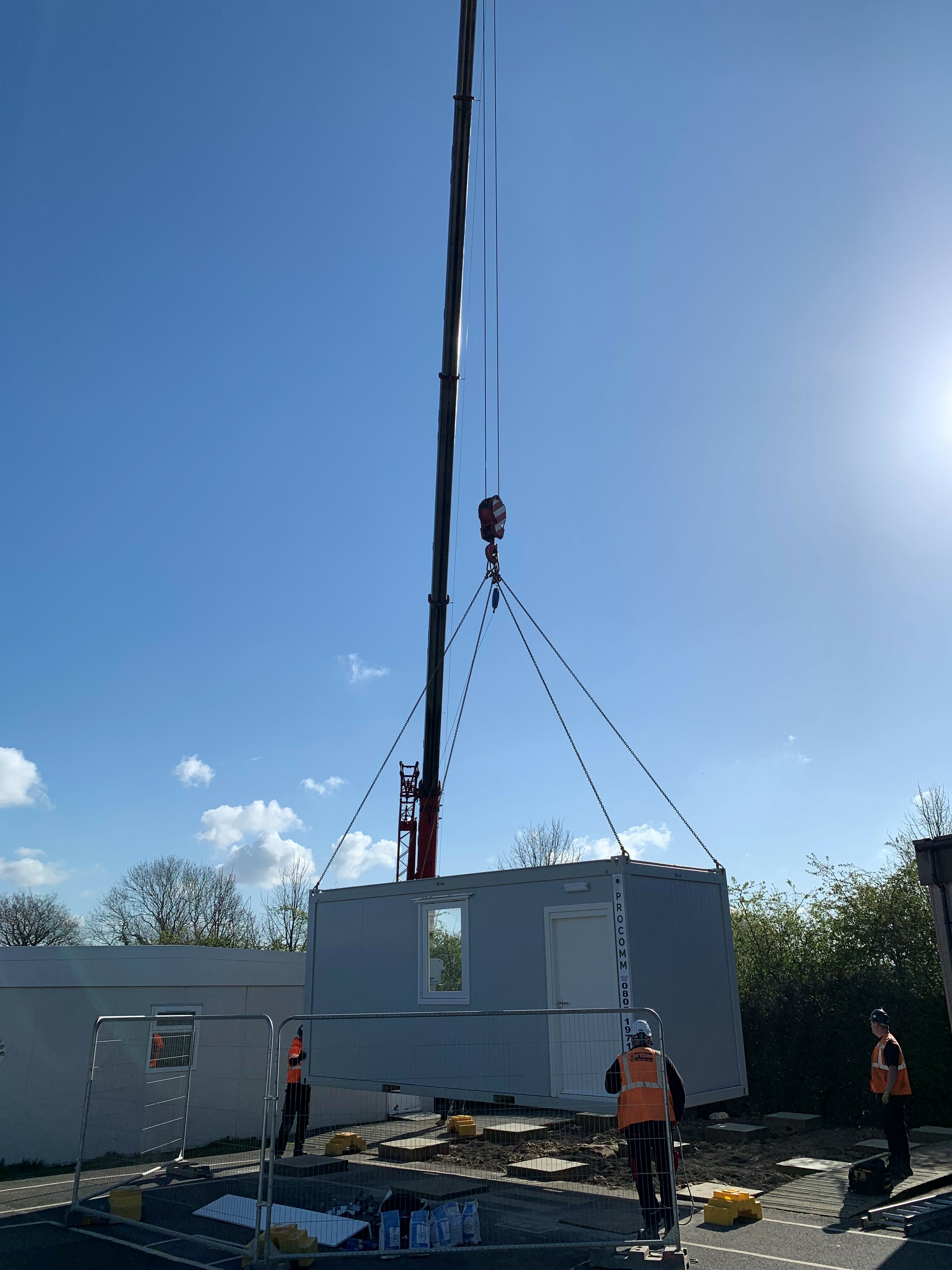 Temporary modular college common room being craned into position
Meanwhile, our team has commenced the construction of foundations on the northern part of the site, including the new swimming pool. These works will continue over the next few months, with the installation of drainage systems to serve the new college building.
We wish all our neighbours, and the staff and young people at Woodlands Meed College and Birchwood Grove Primary School, a very happy break over the Easter bank-holiday weekend.