We began site enabling works in November and since then you will have seen preparations being made for the start of building work. Work carried out to date includes the installation of fencing and hoarding to secure the site perimeter, as well as welfare facilities and office space for the site team. We have also created a designated vehicle and pedestrian access to the site, through the share Birchwood Grove Primary School access. An internal road has been created within the site, along with a working platform for silent piling works that will commence in the new year (more on this below).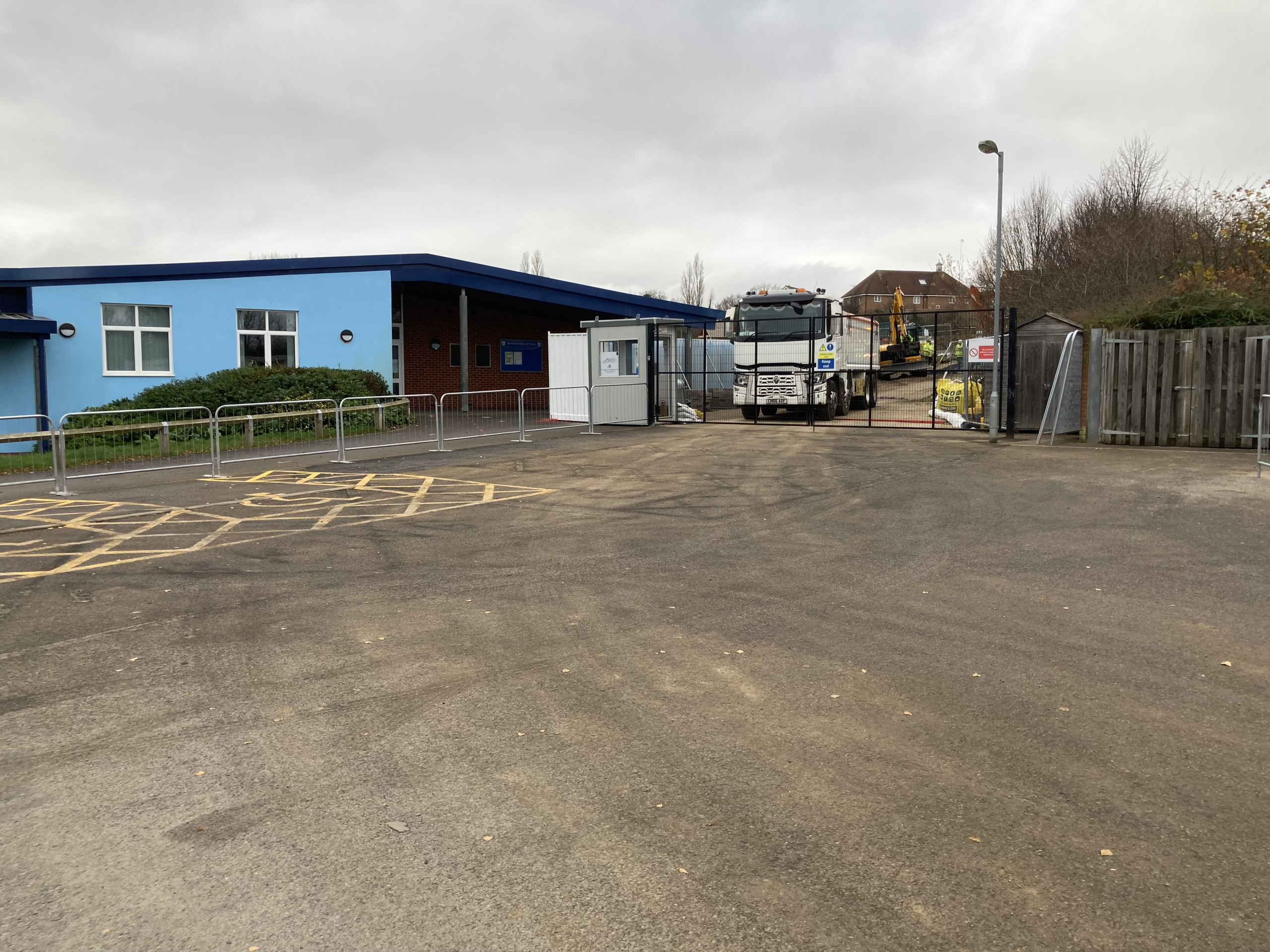 Construction site entrance - click to enlarge


We were really pleased to recently donate surplus wood chippings to our fantastic neighbours at Birchwood Grove Primary School. They used the chippings to provide a new surface for their Wild Wednesday forest school group, whose firepit area had become very muddy in the winter weather. It was great to see the kids muck in with such enthusiasm, helping to spread out the wood chips to cover their outdoor play area!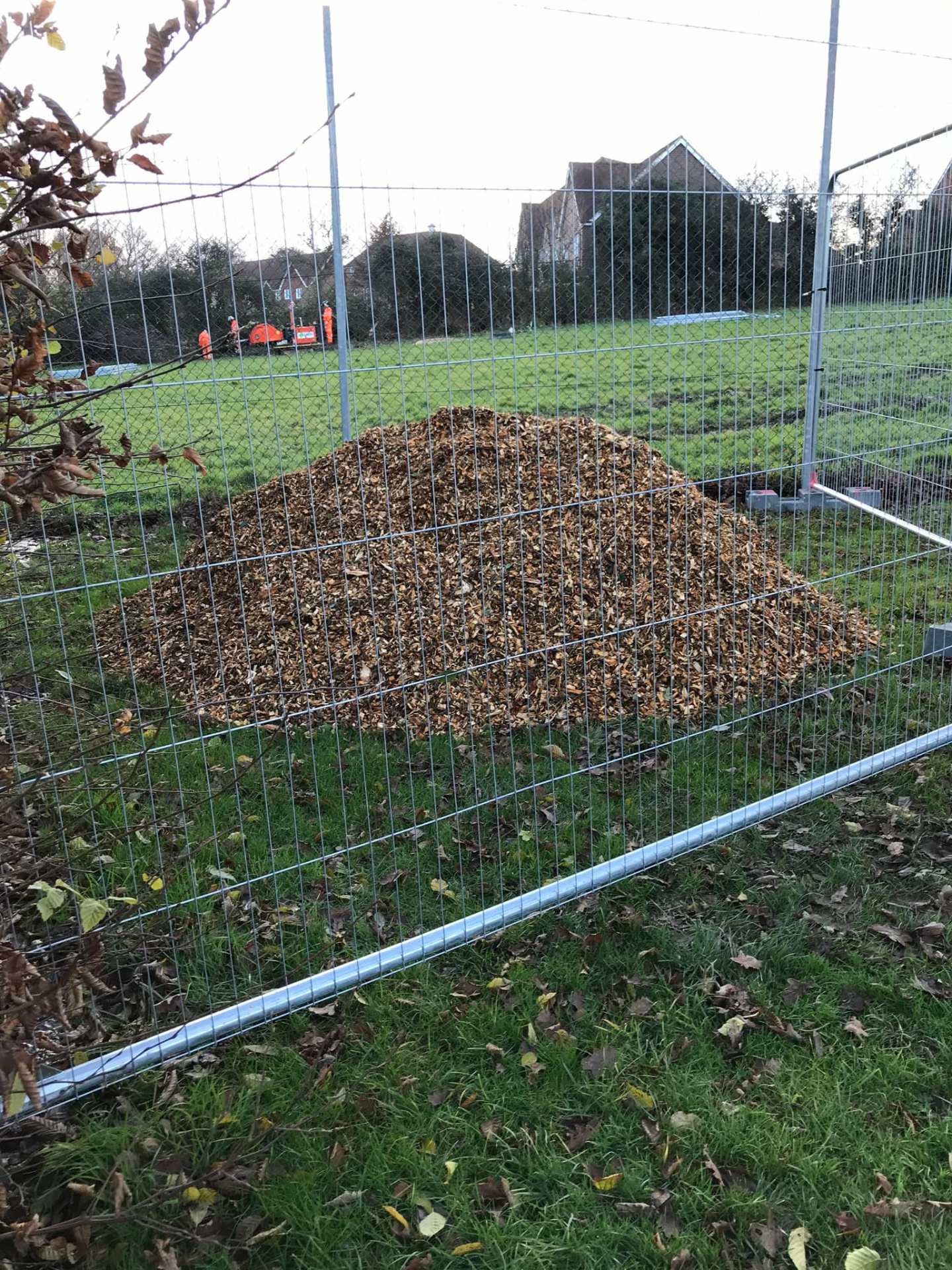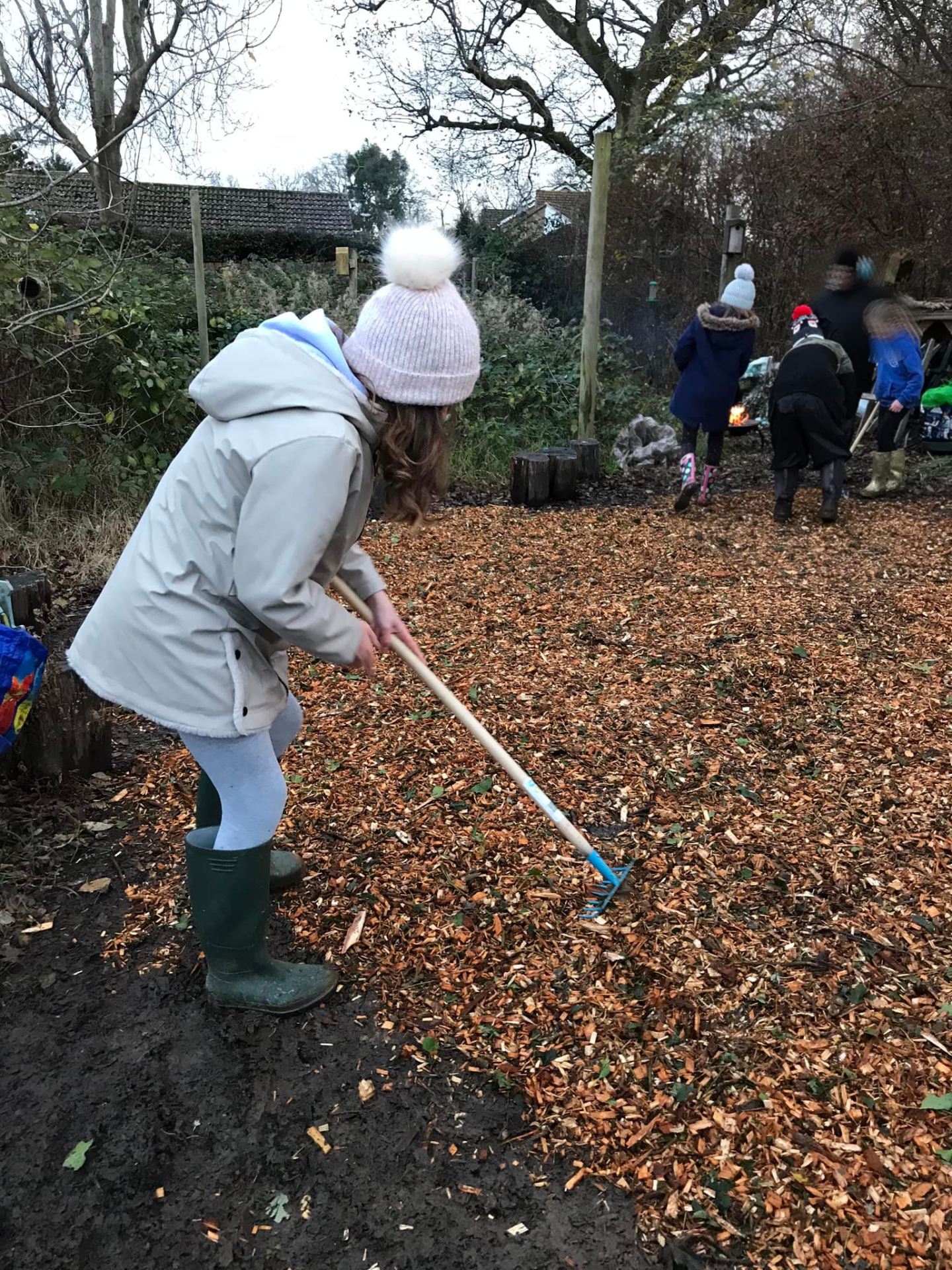 Wood chippings before and during - click to enlarge


In the New Year, we will be beginning the preparation of foundations for the new college. The first stage of this will be the undertaking of sheet piling work. Given the nature of the site and the proximity of our neighbours, Birchwood Grove Primary School and Woodlands Meed College, we have prioritised the use of the least intrusive construction technologies, and as a result will be using a virtually silent and vibration-free sheet piling method. Silent piling or the 'press-in' technique is ideally suited to confined urban locations and you can discover more about this technique on this short video.
Delivering the piling equipment to site will require some large vehicle movements via the construction access route (which you can view on the interactive plan here – link).
We wanted to give local residents advance notice of these vehicle movements, which are scheduled to take place on the following dates and times:
Tuesday 4th January 2022
A Low Loader and 44ft articulated vehicle will be delivering the Silent Piling Rig and equipment
Wednesday 5th January 2022
A Low Loader will access the site to deliver a Crawler Crane. In addition, a 44ft articulated vehicle will be delivering a Stillworker (this is the silent piling press). There will also be a further 44ft articulated lorry due at 12 noon delivering the first of eight loads of piles, with the remaining loads delivered from 10am across Thursday 6th, Monday 10th , Wed 12th, Thursday 13th and finally Monday 17th January.
Throughout the project, we will be working extremely hard to programme our site deliveries to avoid peak travel times to mitigate impact on our neighbours and local residents.
The start of foundation works marks an exciting milestone towards the delivery of fantastic new facilities for young people with SEND in West Sussex as part of this £21.6 million investment.
Please do continue to keep an eye on our website for future news updates, and if you haven't already done so, you can sign up to receive update emails here.
With very best wishes to all our neighbours for a very Merry Christmas and a Happy New Year.